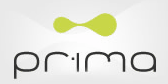 Voice tariffs
Easy
Set-up fee
Mo-Su 0-24
All calls
Mo-Su 0-24
€ 0.12
€ 0.12
Easy International
Set-up fee
Mo-Su 0-24
All calls (including Italy)
Mo-Su 0-24
€ 0.12
€ 0.26
Prima Easy is available to San Marino citizens only. Foreigners (including Italians) can activate the Easy International plan only.
Additional services and costs
Messaging
SMS: € 0.12
MMS: € 0.50
Data Calls
€ 0.025/10KB
International roaming
free in Italy on Vodafone and Wind networks, for the rest of the countries see here (in Italian)
Debiting method
30/30
Recharge/credit
Refills are available at 5, 10, 20 and 50 euros
International Calls
Europe, USA, Canada
€ 0.30
Rest of the World
???