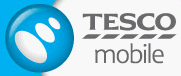 Voice tariffs
Anyone, Anytime
All calls
Mo-Su 0-24
€ 0.20
Calls to Northern Ireland
All calls to the prefix 048 (Northern Ireland) are considered as national calls.
Top up bonuses
Every time you top up with € 10, 20 or 30 refills you get double credit. The € 10, 20 or 30 bonus is valid for 30 days, while the normal credit is valid for one year.
That's not all: whenever you refill you also get free minutes, texts and MMS to other Tesco mobile numbers for 30 days.
Talk & Text bundles
Other 3 bundles for voice calls and SMS are available:
- Talk & Text 10: 40 mins and 25 SMS to all Irish networks for € 10.00 (activation: Send a blank text to 174203)
- Talk & Text 20: 80 mins and 45 SMS to all Irish networks for € 20.00 (activation: Send a blank text to 174204)
- Talk & Text 30: 120 mins and 70 SMS to all Irish networks for € 30.00 (activation: Send a blank text to 174205)
Validity: until your minutes and texts run out. To check your minutes: *100*3#, your SMS: *100*4#
Additional services and costs
Messaging
National SMS: € 0.09
International SMS: € 0.20
MMS: € 0.20 (available to other Tesco Mobile customers only)
Data calls
GPRS (Wap & web): € 0.79/MB (per KB billing)
International Calls
Europe, North America: € 0.50/min
South America, Pacific: € 0.55/min
Africa, Middle East: € 0.75/min
Rest of the World: € 1.50/min
International Roaming
check here
Debiting method
National and International calls: 60/1
International roaming: 60/60
Top-up/call value
€ 10.00/10.00
€ 10.00/10.00
€ 20.00/20.00
€ 30.00/30.00
Data bundles
You can choose the following data bundles:
- 24 hour bundle: up to 50MB of data to be used in 1 day for € 0.99 (activation: text data to 174209)
- 7 days bundle: up to 350MB of data to be used in 7 days for € 3.99 (activation: text data to 174210)
- 30 days bundle: up to 1GB of data to be used in 7 days for € 3.99 (activation: text data to 174211)