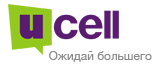 Voice tariffs
All prices include 20% VAT
One and a half
All calls
Mo-Su 0-24
National SMS & MMS
Mo-Su 0-24
Data
Mo-Su 0-24
US$ 0.015
€ 0.01
US$ 0.015
€ 0.01
US$ 0.10/MB
€ 0.07
Incoming calls from Ucell numbers are always free of charge.
Calls <5 seconds are always free of charge
It's full of other prepaid tariffs, we chose the easiest one to be published here. If you are interested in all the other offers you can take a look on Ucell website which is also in English.
Additional costs and services
Messaging
International SMS: US$ 0.12 - € 0.08
International MMS: US$ 0.30 - € 0.21
Voice mail
US$ 0.01/min - € 0.008
International roaming
Available, more information here
Debiting method
60/60
Top-Ups/credit/validity
any amount availabls
There are several internet packages available, take a look here.
There's also an internet plan, see here.
International Calls
Normal Tariff
Buzton Tariff
Kazakhstan, Tajikstan, Turkmenistan, Kyrgyzstan
US$ 0.72 - € 0.50
US$ 0.30 - € 0.21
Russia, Ukraine, Moldova, Belarus
US$ 1.20 - € 0.84
US$ 0.30 - € 0.21
Armenia, Georgia, Azerbaijan
US$ 1.20 - € 0.84
US$ 0.40 - € 0.28
Europe
US$ 2.40 - € 1.68
US$ 0.97 - € 0.68
Bahrain, Malaysia, Saudi Arabia, Singapore, Turkey
US$ 3.00 - € 2.10
US$ 1.09 - € 0.76
Rest of Asia
US$ 3.60 - € 2.51
US$ 1.30 - € 0.91
Africa, America
US$ 3.00 - € 2.10
US$ 1.08 - € 0.76
Oceania
US$ 3.60 - € 2.51
US$ 1.48 - € 1.03
Buzton Tariff
In order to use the alternative access to International calls, you need to make calls typing the following combination of commands:
00 – 810 – (country code) – (city⁄operator code) – (telephone number)