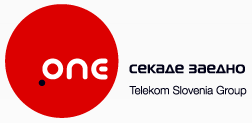 Voice tariffs
(VAT 18% is included)
Prepaid
Calls to ONE
Mo-Su 0-24
Other Calls
Mo-Su 0-24
MKD 7.00/7 min
€ 0.11
MKD 7.00
€ 0.11
ONE Prepaid
With this offer, all calls to ONE numbers are billed in 7 minutes interval, while all other national calls are billed by the second after the first 60 seconds. Calls to ONE longer than 7 minutes are billed by the second.
ONE Prepaid Xtra
There's a second prepaid offer, called Prepaid Xtra, with very cheap tariffs, but it's reserved to students. More information on ONE's website (also in English).
Additional costs and services
Messaging
SMS: MKD 5.90 - € 0.095
MMS: MKD 15.00 - € 0.24
Video calls
MKD 9.00/min - € 0.15/min
To activate the 3G services, send free SMS with text 3G to 181.
Voicemail
same as calls rate
Data Calls
MKD 10.00/MB - € 0.16/MB (10KB increments)
To activate the 3G services, send free SMS with text 3G to 181.
International Roaming
Available, different charges apply, all information here (in English)
Debiting method
Calls to ONE: 360/1
Other national calls:: 60/1
International Roaming Calls: 60/30
Recharges/credit/validity
MKD 100/100, 12 months
MKD 250/250, 12 months
MKD 500/500, 12 months
MKD 1000/1100, 12 months
ONE Friends
You get a bundle of 400 free minutes to call up to 3 ONE numbers. If you choose only 1 Friend number you pay MKD 49/month (€ 0.79), while if you choose 3 you pay MKD 99/month (€ 1.60).
ONE Bundle 400 minutes
With this bundle you can call all ONE numbers to a maximum of 400 minutes per month paying a monthly fee of MKD 200 (€ 3.24)
Mobile Net packages
Four packages are available for surfing with your mobile phone, tablet, usb-dongle, etc...
- XS: 200MB for MKD 149/month (€ 2.42); text MOBILE NET XS to 181;
- S: 1GB for MKD 399/month (€ 6.50); text MOBILE NET S to 181;
- M: 4GB for MKD 599/month (€ 9.72); text MOBILE NET M to 181;
- L: 8GB for MKD 1099/month (€ 17.85); text MOBILE NET L to 181.
International Calls
Zone 1
MKD 34.00 - € 0.55
Zone 2
MKD 46.70 - € 0.76
Zone 3
MKD 57.35 - € 0.93
Zone 4
MKD 67.96 - € 1.10
Zone 5
MKD 72.22 - € 1.17
Zone 6
MKD 84.25 - € 1.36
Rest of the World
MKD 89.92 - € 1.46
International Zones
Zone 1: Albania, Bulgaria, Greece, Montenegro, Serbia, Kosovo - fixed telephony.
Zone 2: Hungary, Romania, Turkey
Zone 3: Austria, Bosnia and Herzegovina, Croatia, Italy, San Marino, Slovenia, Kosovo - mobile operator IPKO, Switzerland.
Zone 4: Algeria, Andorra, Armenia, Azerbaijan, Azores, Belarus, Belgium, Cyprus, Czech Republic, Denmark, Estonia, Faeroe Island, Finland, France, Germany, Gibraltar, Gruzia (Georgia), Iceland, Ireland, Kazakhstan, Kyrgyzstan, Latvia, Libya, Lithuania, Liechtenstein, Luxembourg, Madeira, Malta, Moldova, Monaco, Kosovo - operator Monaco Telecom, Morocco, Netherlands, Norway, Poland, Portugal Russia, Slovakia, Spain, Sweden, Tajikistan, Tunisia, Turkmenistan, Ukraine, United Kingdom, Uzbekistan.
Zone 5: Alaska, Am. Virgin Islands, Antigua and Barbuda, Australia, Bahamas, Barbados, Bermuda, Brit. Virgin Island, Canada, Cayman Isl. Dominica, Dominican R., French Guiana, Greenland, Grenada, Guadeloupe, Hawaii, Jamaica, Martinique, Montserrat, New Zealand, Puerto Rico, Qatar, Reunion, St. Pierre and Miquelon, St. Kitts-Nevis, St. Lucia, St. Vincent and Grenadines, Trinidad and Tobago, Turks and Cacaos Isl., U.A.E, U.S.A..
Zone 6: D.P.R.Korea, Egypt, Hong Kong, Iran, Iraq, Israel, Jordan, Kuwait, Lebanon, Malaysia, Nicaragua, Oman, Rep. Korea, Saudi Arabia, Singapore, South Africa, Sudan Swaziland, Syria, Taiwan, Uganda, Venezuela.