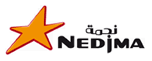 Voice tariffs
La Star
All Calls
Mo-Su 0-24
DZD 10.00
€ 0.10
Tarif Amis et Famille
With La puce Star you can choose up to 5 numbers with a reduced tariff of DZD 10.00/min (€ 0.11). Those number can be Algerian (mobile or landline) as well as landlines of France, Spain, Italy, Germany, UK or Canada. The reduced rates are as follows.
Nedjma Plus & Nedjma la 55
There are 2 other prepaid tariffs names as above, which permit cheaper local calls (DZD 10/min, billed per 30/30 for Plus and 1/1 for 55), and SMS, but with a higher starting cost and a much more limited validity period for the credit (usually few days). You can find more information on Watanya's website.
Additional costs and services
Messaging
National SMS: DZD 5.00 - € 0.05
International SMS: DZD 14.00 - € 0.14
MMS: DZD 10.00 - € 0.10
Voice mail
???
Data Calls
GPRS: DZD 0.24/KB - € 0.0024
International calls and roaming
different charges apply, click here (in French)
Debiting method
30/30
Recharges/credit/validity
DZD 200/200
DZD 500/500
DZD 1000/1000
DZD 1500/1500
DZD 2000/2000
DZD 3000/3000/30+70+60 days
Validity: at least 1 call/SMS/data every 90 days
You can check your balance anytime calling number 222 or dialing *200#; the service is free of charge